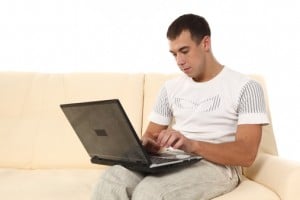 There is a wide array of computer technician jobs in the market. The outlook for these jobs is quite positive; hence the amount of openings is expected to grow in the next couple of years. For instance, in the United States alone, a rise of 22% computer-related jobs is expected from the years 2010 to 2020. An increase in the employment rate for computer specialists is anticipated since separate industries are expected to hire more personnel to look after their growing information technology (IT) needs. The field of healthcare is among the industries that have a great potential of utilizing more IT resources, thus the necessity to hire more tech-savvy staff. [1]
Computer technician jobs usually vary in terms of the responsibilities and tasks assigned. For instance, entry-level positions will most likely need individuals who have good customer service and technical skills as it is expected that they communicate with clients regularly. Such is the case for those who have been hired as computer support specialists. Let's take a scenario wherein a client requests for assistance from these specialists. The client asks them to take a look at their malfunctioning machine and have the issues fixed for them. Such requests may require the technician to go to different settings such as at home or in the office.  On the other hand, individuals at entry-level, who have been hired as IT staff within the company, are expected to look after the installation, repair and maintenance of the organization's computer systems. Thus, most of the work that they do will be rendered within the company's premises. However, take note that their duties would not be limited to the said tasks. The responsibilities will be dependent on the company's needs, and this might also include looking into assisting in the development of the company's IT infrastructure.
The United States Bureau of Labor Statistics lists several occupations for those who seek to work in the computer and IT industry. [2] Examples of jobs that require the candidate to possess at least a bachelor's degree are network and computer systems administrators and computer systems analysts. Compared to the entry-level jobs mentioned earlier, these occupations pay better and have more requirements. As mentioned, at least a bachelor's degree is needed for the latter jobs. For the entry-level jobs mentioned earlier, a degree isn't necessary but acquiring a certification may be the requirement in most cases.
If you want to learn more about job openings for computer technicians, you can check recruitment websites such as http://www.bcsrecruit.com/ and http://www.indeed.com/