When hiring computer technicians, companies usually look for the skills that a candidate possesses. This part of the resume which displays your abilities can be considered to be a prospective employer's window to your potentials as an asset of their company. Hence, listing down the right skills is important for any computer technician resume. In addition, including the training sessions attended and certifications acquired will be significant factors in making your resume shine above all the others.
Here are some of the tasks specified and qualifications stated in job advertisements for computer technicians:
Troubleshooting various computer problems
Installation of hardware and software
Highly technical and pays strong attention to detail
Good customer support skills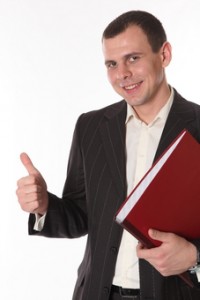 The aforementioned items are just a few requirements presented in a nutshell. Most of the time, the type of job opening will require a specific set of skills and the ones mentioned above may be considered as fundamental knowledge for the job. For example, entry-level computer support specialists will typically need to have different skills compared to higher-level jobs such as computer systems analysts. For the latter, the tasks assigned are that of a much difficult level, they would also have to possess certain qualities such as creativity and a good sense of analytic and communication skills. For support specialists, their type of job demands that they have strong interpersonal and problem-solving skills. Between the two, it may come as apparent that both of them should have technical know-how and a sure ability to understand a wide range of computer-related issues. The duties demanded from a computer technician job advances every time they climb up a notch higher on the employment ladder. Hence, developing skills and abilities on the process is considered to be crucial if you want to be competitive and progressive in the ever-dynamic field of Information Technology.
At the end of the day, aside from possessing the skills necessary for being hired, it is important for the individual to be always motivated to do the job. The willingness to gain new skills and knowledge should also be there all the time. Learning new concepts open up doors of opportunities to computer technicians. Moreover, this can also help them be guided on the specific path they want to pursue in the field. The computer industry is quite a vast one, acquiring more knowledge and adding up more skills to your computer technician resume can indeed take you places.